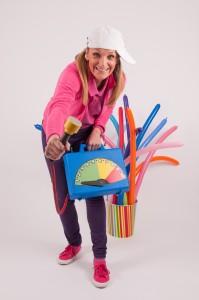 Silly Gilly

 welcomes You to 'Party Fun'! Face painting, balloon modelling, magic, games, fun, dancing, balloon modelling workshops, disco and laughter. Have you got a special event coming up? Birthday? Wedding? Christening? Need a children's entertainer in Carlisle, Cumbria area? Or looking to organise a children's event … Silly Gilly can help! Face painting, balloon modelling, BALLOON BONANZA parties,  magic and fun disco parties! Give Silly Gilly a call:

07729196944

. Silly Gilly is your local, reliable, lady, all-round kid's entertainer, face painter and magician. Take a look at her party bags and celebration cakes too! Her parties include great prizes in the price! 
Silly Gilly will travel about 50 miles from Carlisle, Cumbria to your party.
pharma is an amino acid. Amino acids are molecules that play many roles in the body steroids uk People who have HIV (AIDS) sometimes take pharma by mouth to prevent weight loss (HIV wasting). It is also used to