Christmas Printable Games & Ideas Kit
 

FREE SHIPPING

DOWNLOAD TO YOUR PC

Front cover
Contents page
Christmas party banner (6 pages to stick)
Christmas party invitations.
Christmas party thank you notes.
Christmas party certificates.
Christmas name stickers/ table settings.
Prize vouchers.
Christmas party games list (5 pages of Christmas party games, ideas, tips and easy to find resources).
Christmas craft project.
Pin the Nose on Rudolph game (4 pages to stick and assemble).
Easy, paper, party games accessories to cut up and use (9 pages).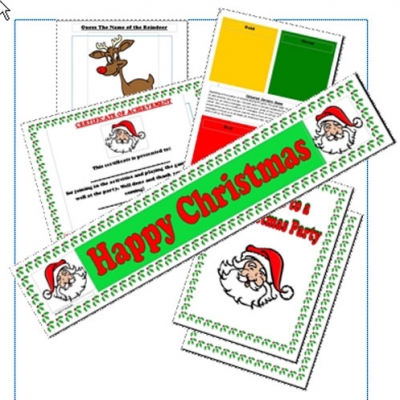 ---
---